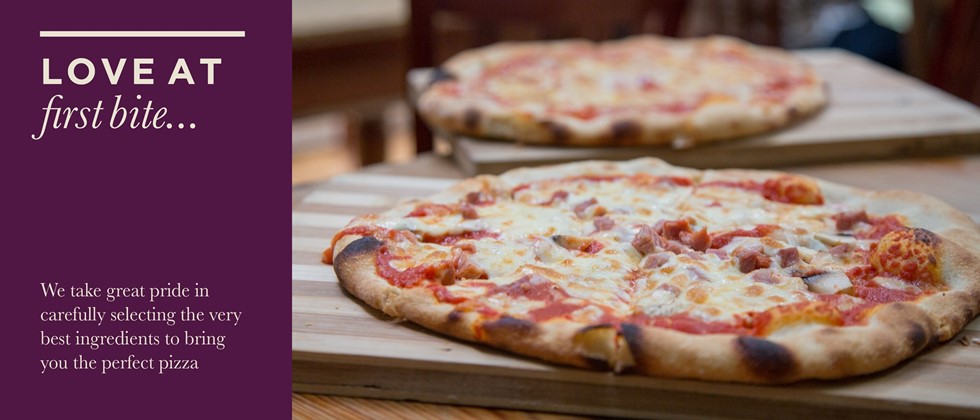 Our Food...
We think food tastes better together with friends which is why our pizza menu is perfect for sharing with those closest to you.
We are very proud of our pizzas. The perfect pizza starts from the bottom up. Our bespoke bases are made using authentic Italian ingredients, each bursting with flavour and stone-baked to crispy perfection.
There's so many different toppings for you to choose from a classic Margherita through to a luxury smoked salmon or Sirloin steak or maybe you want to keep in 100% Italian with a Veronetto Salami.
There's no need to hurry though, take your time and choose wisely food is served until 10pm every day.